Believe that education can be better?
Want to lead and inspire others?
Aspire to work in a lucrative, growing market?
If any of these questions connect with you,
a Redbridge Tuition franchise may be for you!

We are very proud to announce the offering of a brand new, truly home-grown tuition franchise. Redbridge Tuition is a long-established and reputed supplementary education business that is passionate about propelling children's confidence and lives through education support.
Package overview:
An initial 5-year agreement, renewable at no extra cost

A discounted master franchise agreement

Exclusive territory

Unique Redbridge Tuition software package

Dedicated email

Full training at our head office and on the territory

Low-cost business model

An initial marketing materials package

Excellent cash flow

On-going marketing and operational support

Franchise operations manual

Advertising on national websites

In more detail, you will benefit from:
An experienced and dynamic team to help your business.
As a new business, there will be many things that you may be unsure about. The process can be overwhelming. We will help from initial due diligence all the way through to setup.
At Redbridge Tuition, between us, we have over 50 years of teaching experience and over 35 years of business experience. We are passionate about our franchise and we are sure you will be too, once you have seen what the franchise opportunity is offering.
We will provide you with all you need including, training, a fully bespoke software system and an extensive range of excellent materials, designed especially for the business. We will also fully support you with the launch of your business and be there at the end of the phone for advice for those all-important starting months.
Flexibility within your franchise
If you are looking to leave the 9 to 5 rat race and enjoy a more flexible lifestyle, the Redbridge Tuition Franchise will allow you to do so. You can choose to run the business yourself, or simply manage it; the choice is yours. We will provide you with a turn-key solution to running your business.
Redbridge Tuition name, design, logos and website
Redbridge Tuition is a trusted and recognised name in the supplementary education business industry. You will become part of the Redbridge Tuition community and have the kudos of the name and its branding as well as tested and proven franchise model that really work.
If you need help with financing your business, we will introduce you to a team of contacts who specialise in franchise finance, to sort through our requirements.
Great return on investment
As with any business, cash flow is important as well as the ROI. with a Redbridge Tuition franchise, you will get a great ROI.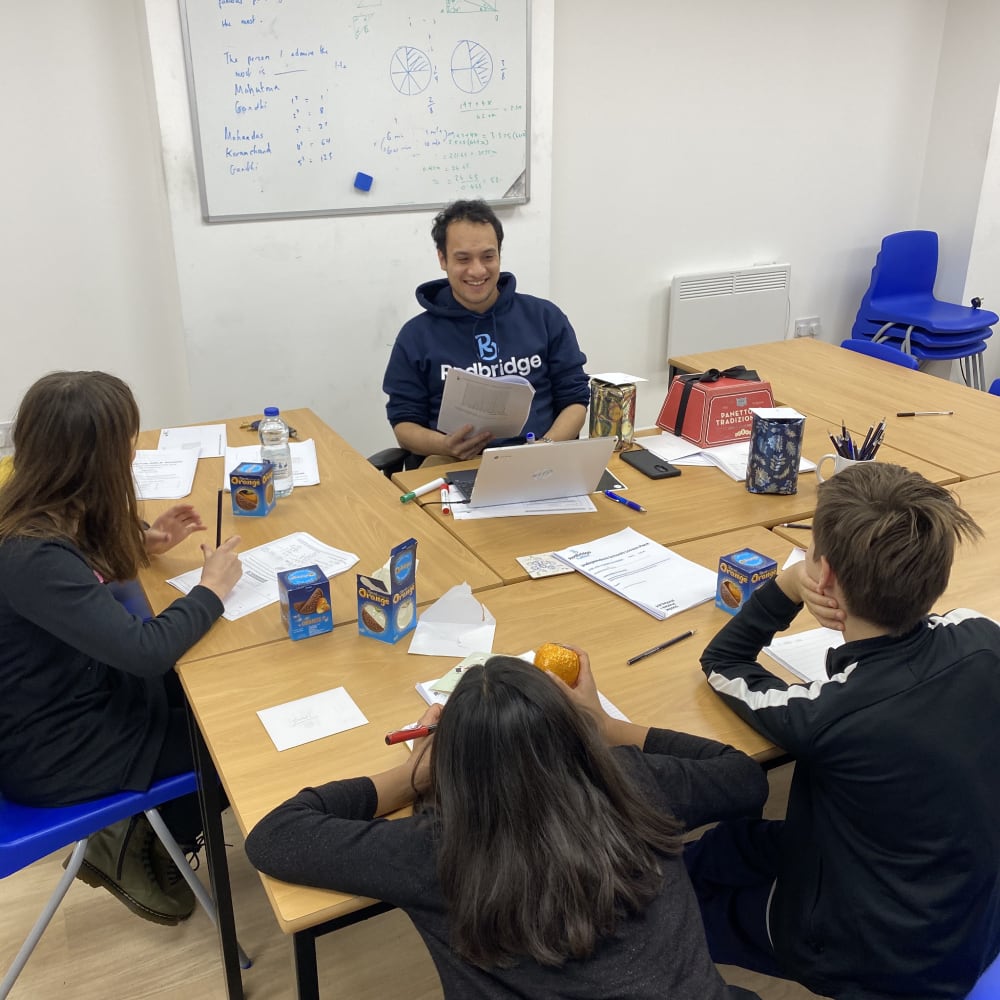 For further information, please contact Rupa or PJ on 0800 228 9779
If you are interested in opening a franchise or want more information please get in touch: